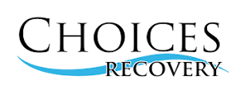 South Bend, Indiana (PRWEB)
July 14, 2015
On May 15th, 2015, staff members of South Bend, IN substance abuse rehabilitation center Choices Recovery attended an informational seminar called Tall Cop Says Stop hosted by law enforcement professional Jermaine Galloway. Standing at an intimidating 69 tall, Officer Galloway has been in law enforcement since 1997 and has over 14 years of experience working with drug and alcohol enforcement, underage drinking and current trends in substance abuse. He is a nationally recognized instructor with a passion and dedication for research into drug and alcohol trends.
We believe that education is our number one tool in the fight against substance abuse, says Choices Recovery founder Per Wickstrom. Usually, we are talking about educating others on the dangers of drug and alcohol abuse and raising awareness on what we should look for. But, this also includes furthering our own education and learning about current trends in drug use so that we can remain vigilant in helping parents, teachers, friends and loved ones who might have someone in their lives that is struggling with addiction.
The Tall Cop Says Stop Drug Prevention Seminars
Promoted by the Alcohol & Addictions Resource Center (AARC) located in South Bend, the Tall Cop Says Stop seminar focuses on rising trends in drug and alcohol use and how to identify the things in our communities that promote or encourage substance-related activities. Officer Galloways seminar is tailored to each community he visits by walking through local neighborhoods and shopping centers, finding those stores and items that relate to each individual area. Many of these items can be found among the more than 120 visual aids that Galloway brings to each seminar, which can include clothing, storage items, e-cigarettes and vaping pens, alcoholic energy drinks, and much more. He also covers topics like social networking, party games that involve drinking or drug use, and the relationship between substance abuse and violence.
The Choices Recovery staff found the seminar to be a great help in relating to the patients at their rehabilitation center, the younger adults in particular. As our staff is able to connect with our patients on a more personal level and with a deeper understanding of what they have been through, we are better prepared to help them with what they are now going through, continued Wickstrom. Attending the Tall Cop seminar is just one example of our continued dedication to giving our patients the very best in substance abuse treatment programs that we possibly can.